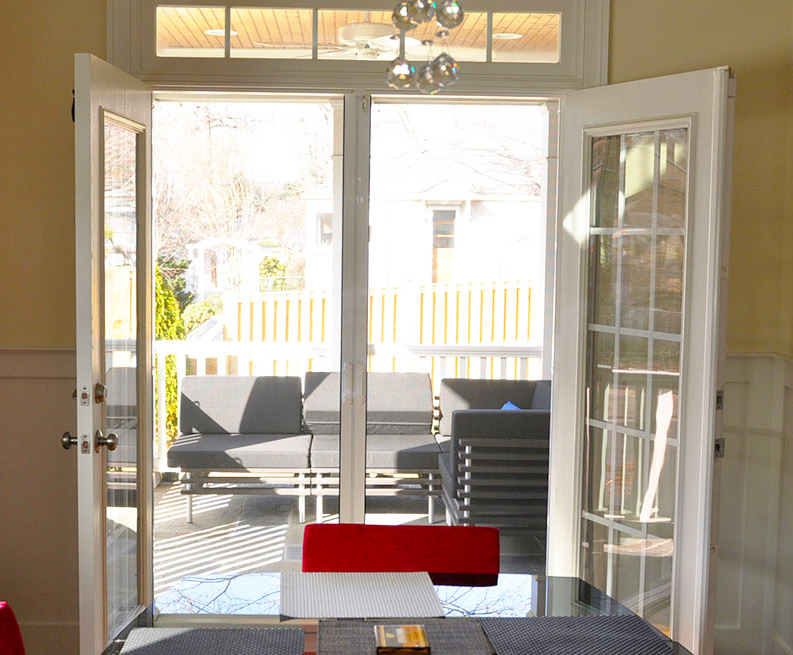 Make the most of your
French doors!
Are you enjoying the full benefit of your French doors? Imagine a disappearing screen that allows you to use one or both sides, but doesn't compromise the beauty of the doors. Truly connect your home to your outdoor space.
Whether your door swings in or out, Screen Experts has the perfect solution for you.
Are French Door Screens
Suitable for Your Home?
French doors are popular in homes with a patio, and they're a great way to combine elegance and function within your home. The unique beauty and elegance that French doors bring to the exterior can't be denied, but with fresh air and breeze coming from outside often come bugs.
Our high-quality French Door Screens allow you to take advantage of the soft summer breeze without dealing with nasty insects!
These invisible screens are custom built in Calgary to provide better quality control and safety than many other screen solutions nowadays.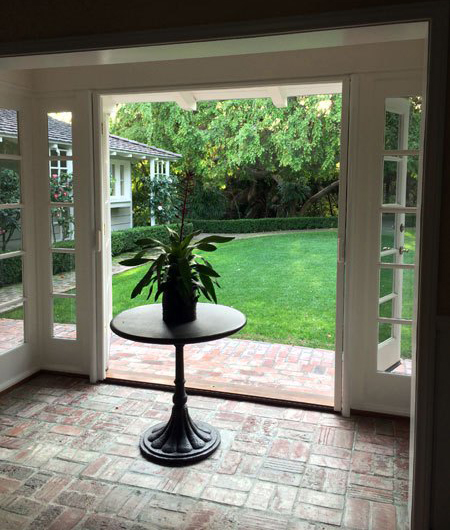 One of the most important benefits of our French door screens is that they don't snap back, thanks to our patented safe glide that improves their quality and safety!
French Door

Screen Options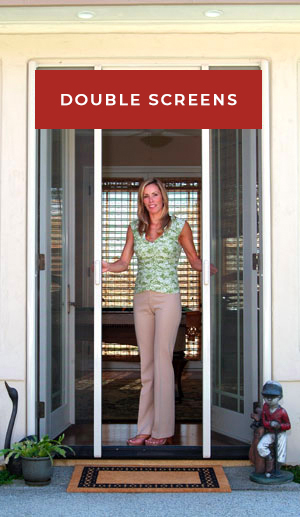 Double Screens
Our double door retractable screen is an ideal solution for any modern home.
Our double French screen system offers the ultimate in flexibility and function. It includes a separate screen on each side of the door, giving a balanced look.
Long Pull Single Screen
Our long pull single screen doors are a unique solution suitable for double doors up to 68" wide. Thanks to the advanced technology that we are using, we are able to cover double doors with a single retractable screen!
Both affordable and innovative, the long pull single screen provides an unobstructed view. It is useful in certain applications such as extra wide single doors and locations protected from the elements.